As refer to below table simple way of understand the procedure of winding up a LLP with SSM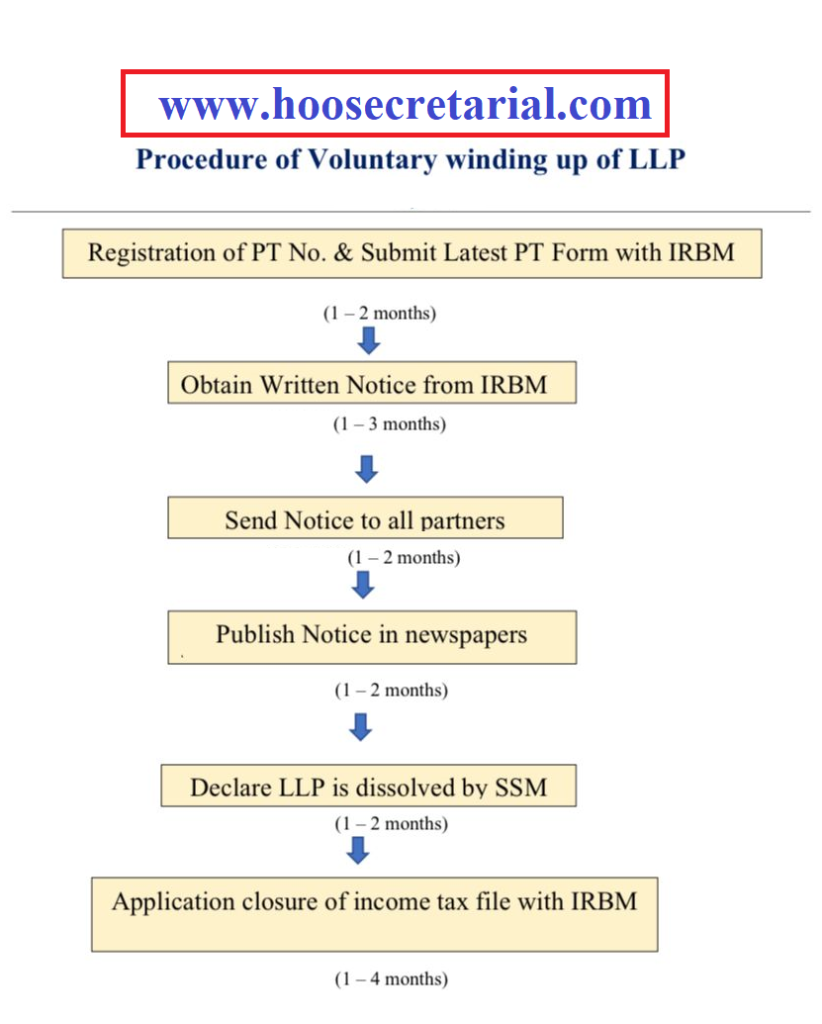 Our fee for assisting in winding-up of LLP is RM4,500 including advertisement fee and fee payable to SSM. If you need our assistance to obtain the CP7(PT) Form from IRBM, our fee is from RM500.
Please Contact us
013-9319130
[email protected]
Are you looking for winding up LLP – PACKAGE? Please call us to know more!