After company has been incorporated successfully. The registration number must be stated in any documentation submitted to SSM and the same company number must also be stated when dealing with other relevant agencies.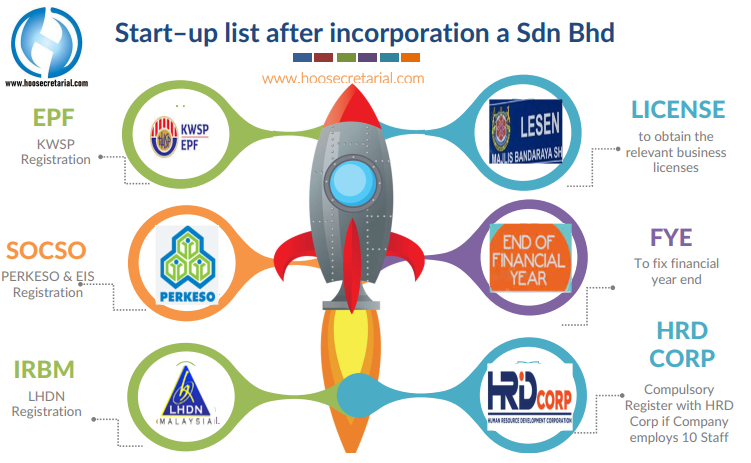 This incorporation does not denote that the company has obtained the relevant business licenses. The company must obtain the relevant license/permit/approval from the relevant authorities to carry on its business.
SSM had informed you that the company information and data have been sent to the following agencies, namely the Inland Revenue Board of Malaysia (IRBM), Employees Provident Fund (EPF), Social Security Organization (SOCSO), SME Corporation Malaysia (SME Corp. Malaysia) and Human Resources Corporation Berhad (HRD Corp) as a reference for registration under the respective agencies' laws.
Herewith the Start–up list after incorporation a Company – Sdn. Bhd.
EPF
SOCSO
IRBM
BUSINESS LICENSE
FINANCIAL YEAR END
HRD CORP
013-9319130