You may ask how to renew Majlis Perbandaran Klang ("MPK") Business License via online? Start from 2020 certain MPK License can renew at SYSTEM I-LESEN.
A Step-By-Step Guide to Renew MPK License via Online
Step 1: Go to https://ilesen.mpklang.gov.my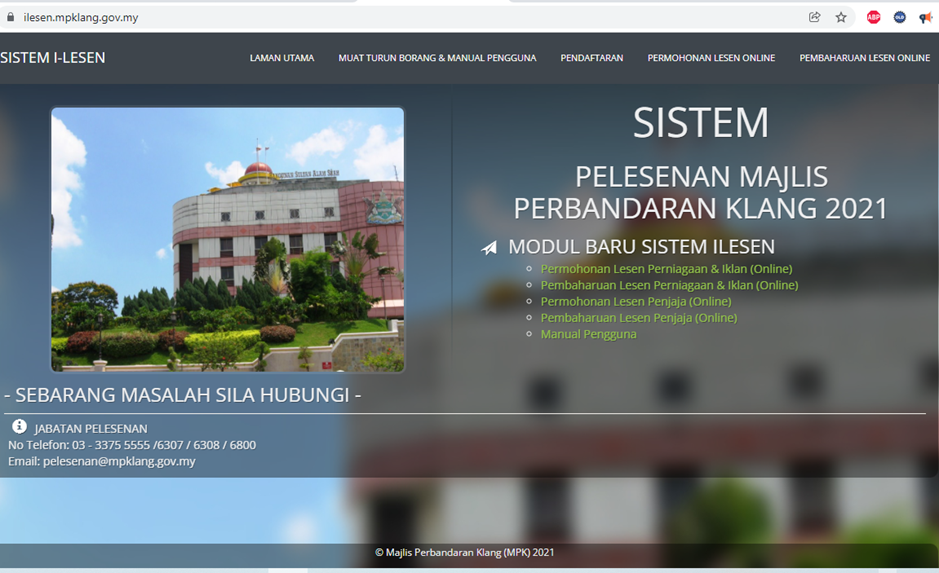 Step 2: Go to PERMOHONAN LESEN ONLINE https://ilesen.mpklang.gov.my/frontpermohonan
Click Daftar disini (Register as a I-LESEN user)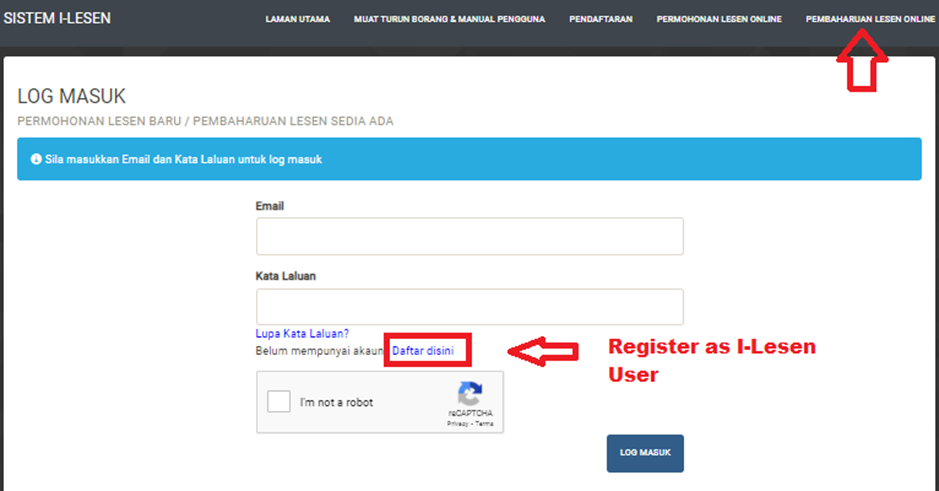 Step 3: After successful registration, Click PERMOHONAN LESEN ONLINE and Login to use
NOTE: Type in ONLY the License Account number without 'LL' / 'LM' example: 10096802587620211.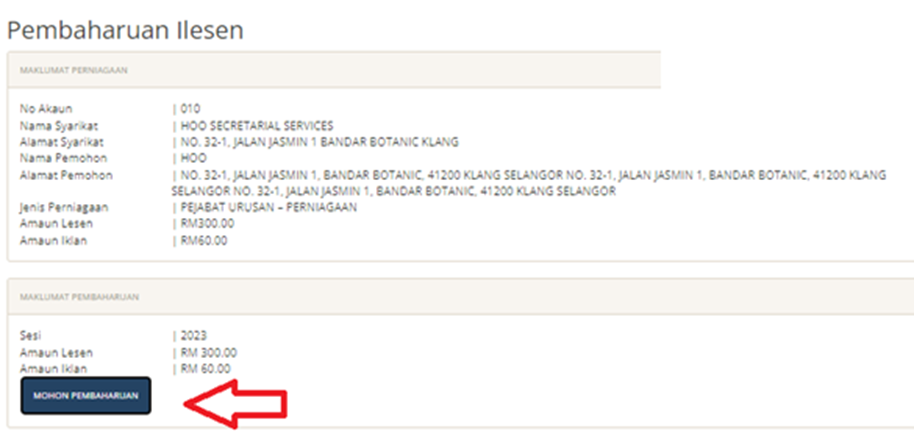 Step 4: Click Mohon pembaharuan (Apply for Renewal) and upload documents.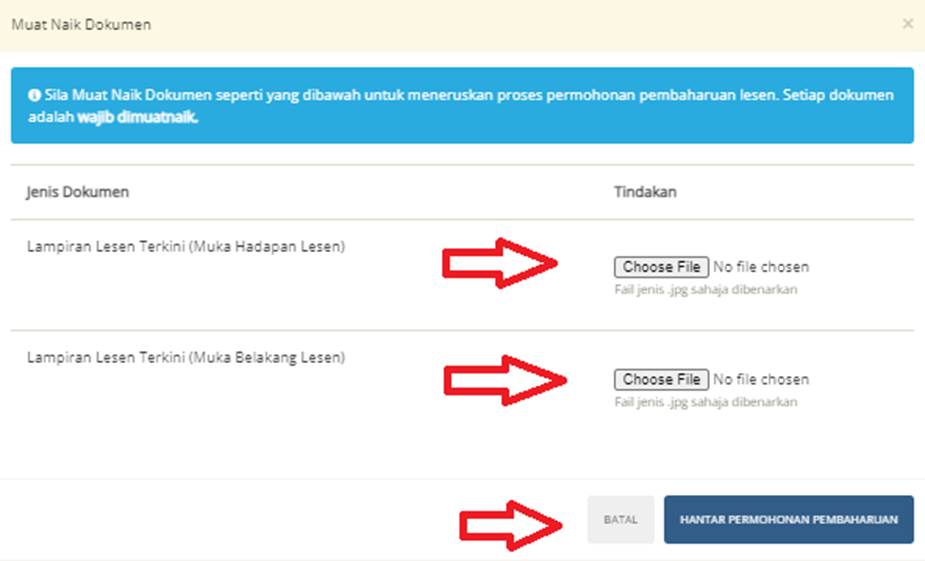 Step 5: If the application has been approved, a confirmation email will be sent to the applicant's email. Applicants can check the email and click the Payment Process button.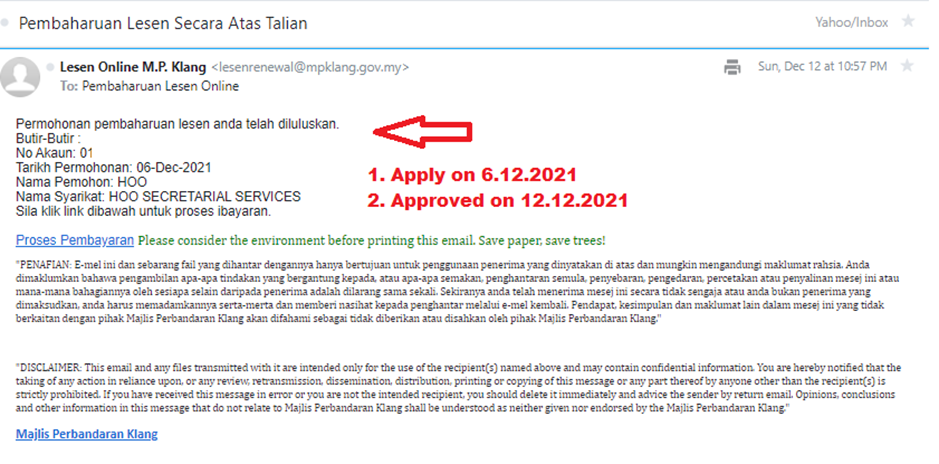 Step 6: Proses pembayaran (Payment process) – Click pembayaran. Once the payment process is complete, return to the License Renewal tab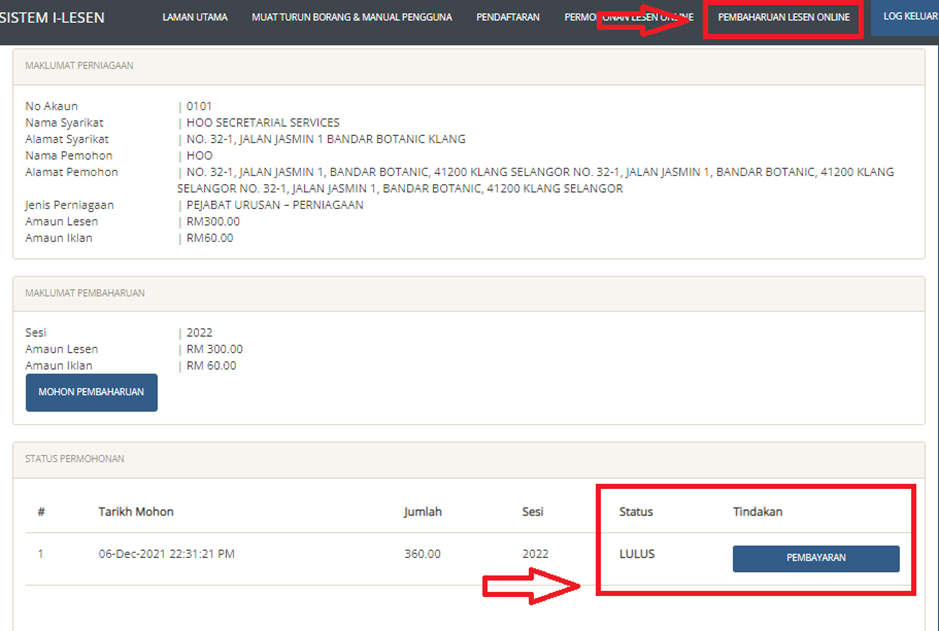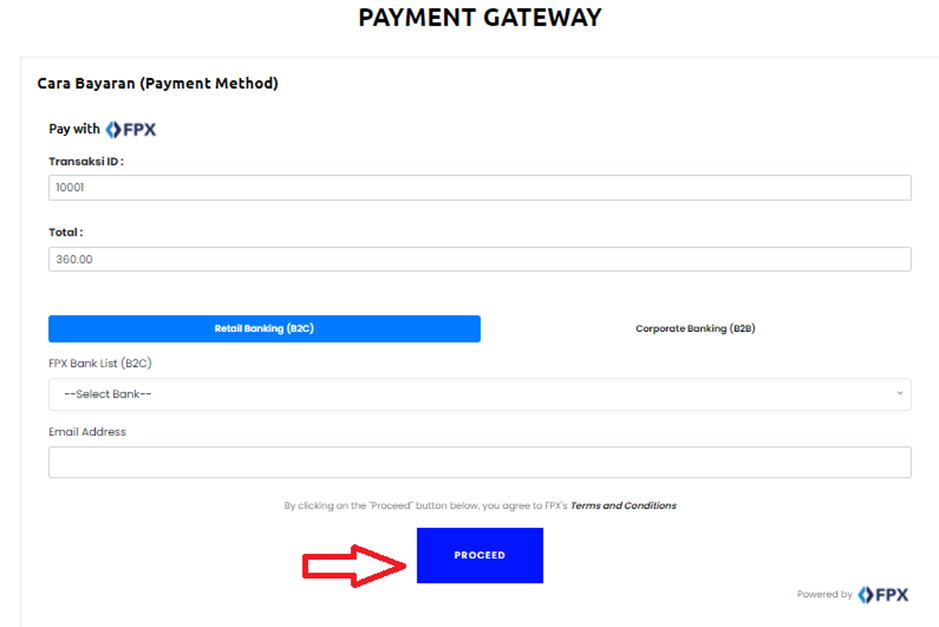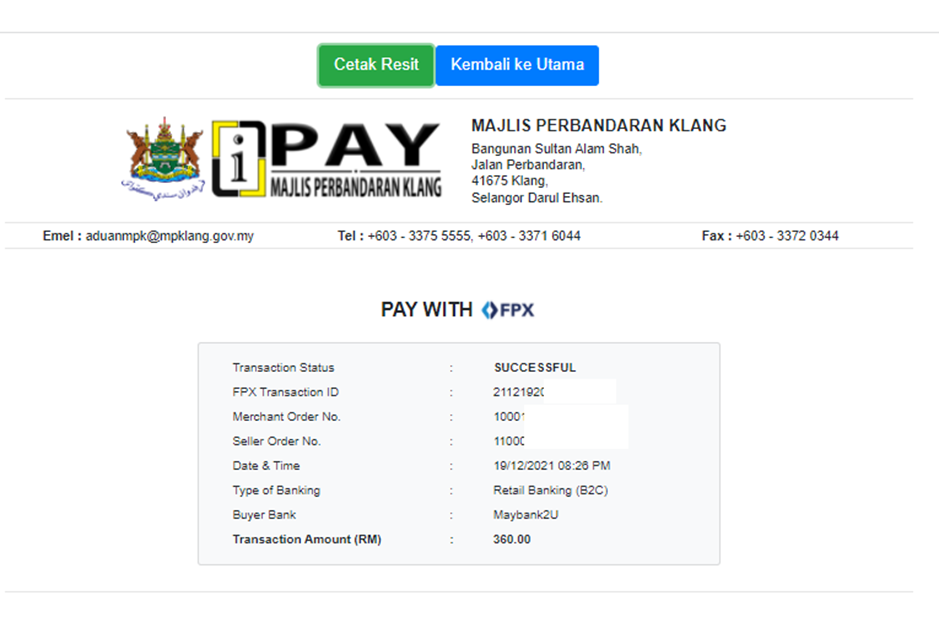 Step 7. Click the Print License button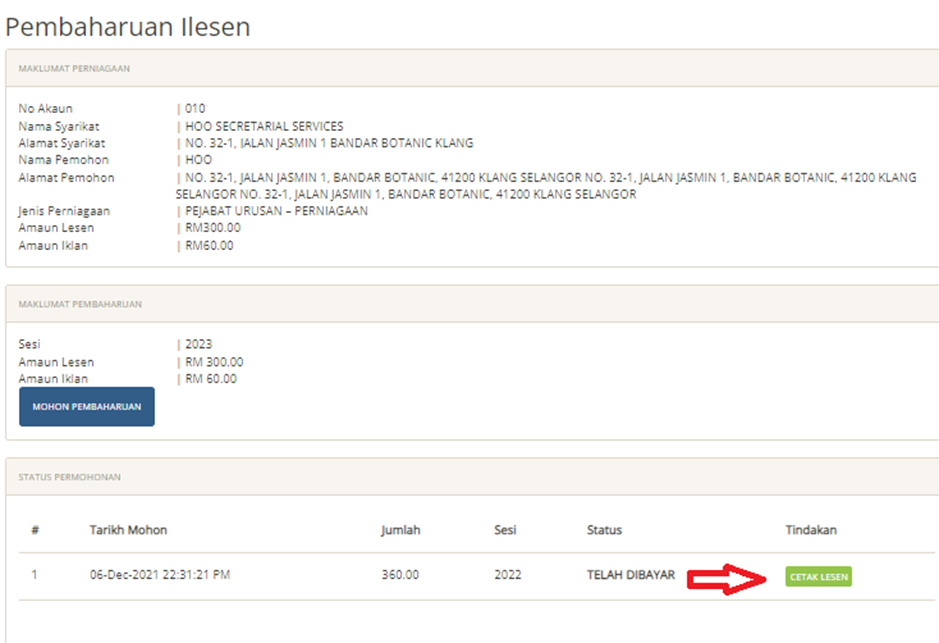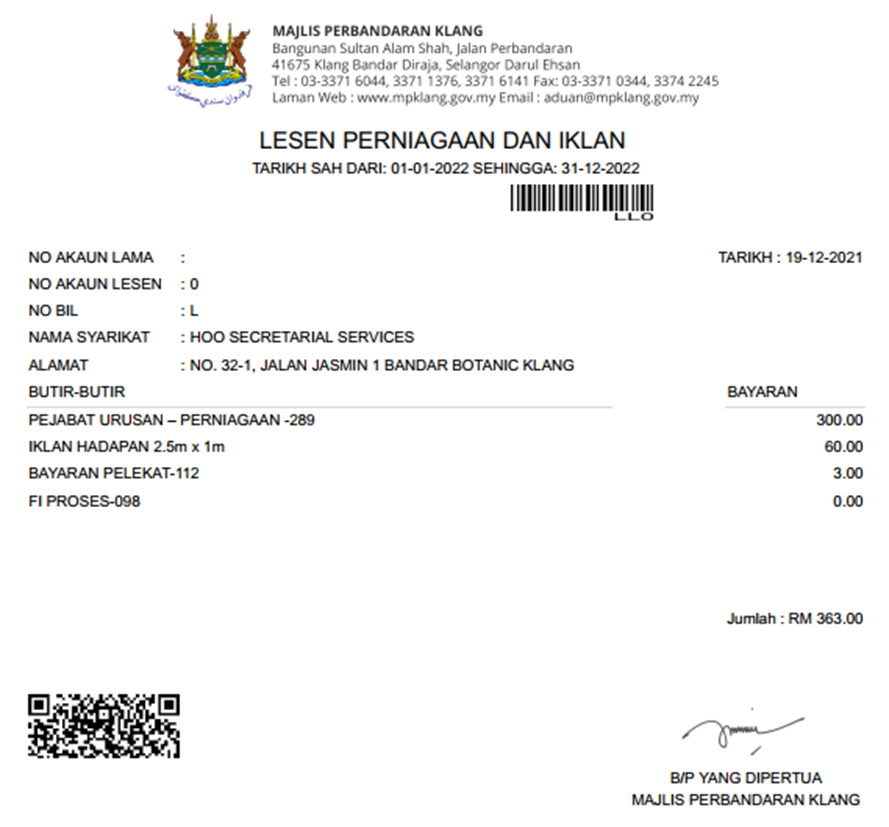 Thank you
Spread this information. Tell a friend. Tell your friends. Don't keep this to yourself.
Get in touch and we'll get back to you as soon as we can. We look forward to hearing from you! Register Company!
Any problems please contact:
JABATAN PELESENAN UNIT PENYAMPAIAN PERKHIDMATAN
No Telefon: 03 – 3375 5555 /6307 / 6308 / 6800 No Telefon: 0333755555 Ext 2615
Email: [email protected] Email: [email protected]
JABATAN TEKNOLOGI MAKLUMAT JABATAN KOMUNIKASI DAN KORPORAT
No Telefon: 0333755555 Ext 1110 Talian bebas tol: 1 800 88 23826
Email: [email protected] Email: [email protected]
Sistem i-Responz: aduan.mpklang.gov.my
USER MANUAL RENEWAL OF BUSINESS LICENSE AND ADVERTISEMENT IN MALAY